Finding the right legal help to grow your firm is not a problem you should have to fight. We find the help you need.
Career Strategy Consultants have been working with companies in the legal field since 1999. Being a successful partner requires our team to understand your business and culture. Our experience recruiting, staffing, and hiring paralegals and other legal professionals allows us to be a strategic partner and advisor. 
Our focus will always be on our client. We do our homework. Once we understand your specific goals, we can create a customized plan that saves you time and money – hiring and onboarding.  
We help big and small law firms and legal institutions with their human resources. HR can be complex and staying up to date with local and state regulations is not why you went into business. We are able to provide guidance and support to make sure your business is following the law and protected. .
Who We Help – Law Firms and Legal Industries
Attorneys/Lawyers have specific categories and skillsets. There are also a lot of people behind the scenes that make a firm successful. We help recruit and headhunt the best talent from around the nation so you can run a successful practice. We can filter through our database of applicants so we can quickly bring you successful applicants.
We specialize in finding you successful talent in all types of law.
Constitutional/Administrative Law
Tort Law
Public Law
Land Law
EU Law
Equity and Trusts
Criminal Law
Contract Law
We Understand Legal – Skills You Need
Knowing the right questions to ask to a candidate is important for filtering out the unqualified applicants. By working directly with our clients, we know exactly what skills they are looking for. We can efficiently fill your position and eliminate unnecessary interviews and calls. 
Attorney/Lawyer
Paralegal or Legal Assistant
Legal Secretary
Title Examiner, Abstractor, and Searcher
Conflict of Interest Manager
Legal Technology Support Specialist
Compliance Specialist
Contract Administrator
More Questions? Learn More about our services.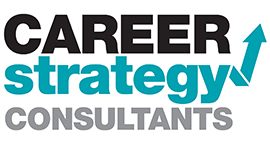 We Have Specialists in Your Industry