Ongoing hiring and training of call center employees shouldn't be a problem. We help with staffing so you can focus on quality customer service.
Our team at Career Strategy Consultants has the background and experience to help you manage a successful call center team. Customers are demanding a more comprehensive and consistent experience. Having the right talent on your team is crucial for your brand. Our staffing agency has the reputation of finding you the right candidate with the right attitude.
We have a great deal of experience and knowledge working with call center management, human resource teams, and talent acquisition specialists. Call Centers have changed over the years. We have experts working directly with your team to fill roles for call center agents, non-voiced based services, and technical support for all of the software involved. Our staffing and recruiting team understands that there are specific roles necessary to keep your call center running efficiently.
Who We Help – Call Center and Customer Service
Career Strategy Consultants can help recruit, staff, hire, and onboard a variety of businesses and specialties in the call center industry. We help and work directly with HR representatives at your company or can handle all aspects from recruiting, interviewing, hiring, and onboarding.
Telemarketing
Customer service
Technical support
Debt collection
Live chat
Email and social media support
Fulfillment
Logistics
We Understand Call Centers – Skills You Need
Call Centers and agents are critical to the success of your company. Being efficient and providing a quality customer experience is vital for your continued growth. When customers call, they expect polite and friendly agents. We find critical thinkers that will help resolve problems on the first call. We get you talented agents so they can be efficient, meaning shorter wait times for your customers. 
Popular Call Center industries we work with:
Automotive
Banking & financial services
Consumer electronics
Energy & public sector
Health care
Insurance
Media & communications
Retail & e-commerce
Technology
Travel
Transportation
Tourism
More Questions? Learn More about our services.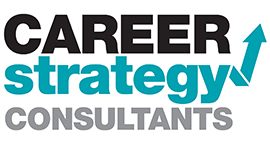 We Have Specialists in Your Industry