Creative individuals can be tough to find. Let that be our problem, not yours. We help find you talented designers, developers, and all things creative.
We can sort through the reference materials and portfolios to see if your ideal candidate has what it takes to take on your creative task. A good creative individual can help transform your team, your brand, and your profits. Being able to craft a perfect creative message takes hardworking and talented employees. You can't just rest on someone's creative ability – you need to make sure they also will work hard for you.
Career Strategy Consultants keeps an eye out for creative applicants everyday. Our ability to headhunt and recruit you the next director, producer, web designer, and marketing executive will help you save time and money. Our experienced team can determine if your applicant is capable of doing the job.
Who We Help – Creative Services
Creative jobs vary. We are able television stations hire the right news anchor and producer. Career Strategy Consultants has worked with all levels of creative services. We can help you find a freelancer, temporary hire, or career oriented employee.
Advertising
Architecture
Arts and Crafts
Design
Fashion
Film
Video
Photography
Music
Performing Arts
Publishing
Research and Development
Software
TV/Radio
We Understand Creatives – Skills You Need
Our goal is to understand your company and your need. Our series of discussions will help us uncover the ideal candidate for your creative job. Sometimes it is as easy as handing us a job application and others we help you craft that perfect job description. Our ability to filter out the unqualified and target the right candidates will save you time and money.
We understand that finding a creative individual doesn't solve all problems. We look for creative individuals that also display other critical characteristics. 
Energetic and Focused
Disciplined
Open-Minded
Analytical
Problem Solvers
Motivated
Innovative
Detail Oriented
Teamwork and Collaborative
More Questions? Learn More about our services.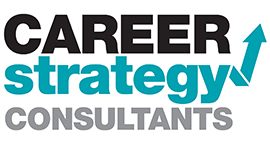 We Have Specialists in Your Industry