Efficiency is important with transportation and logistics. Making sure your hiring process is efficient is the start.
We know everything we use was brought to us by someone in a truck. Consumers rely on talented drivers every day. Whether you are looking for your latest e-commerce purchase or looking for a ride across town, transportation workers are vital to keeping our normal day-to-day running smoothly.
We have a great deal of experience and knowledge working with  management, human resource teams, and talent acquisition specialists in the transportation industry. Our staffing and recruiting team understands that there are specific roles necessary to keep your company running efficiently. We help businesses find licensed drivers and the support staff needed to keep the wheels on the road.
Who We Help – Transportation and Logistics
It doesn't matter what specific business you are working with, efficiency matters. Spending hours upon hours interviewing candidates does not help you meeting your goals and earn your company profits. Our team of professionals understand that we can do a lot of the heavy-lifting and bring quality candidates to you. We know what questions to ask for each specific job type so we can find the quality talent for your team.
Automotive Service Technicians and Mechanics
Bus Drivers
Cargo and Freight Agents
Delivery Truck Drivers
Diesel Service Technicians
Heavy and Tractor-Trailer Truck Drivers
Material Moving Machine Operators
We Understand Transportation – Skills You Need
Career Strategy Consultants can help recruit, staff, hire, and onboard a variety of businesses and specialties in the transportation industry. We help and work directly with HR representatives at your company or can handle all aspects from recruiting, interviewing, hiring, and onboarding. We can eliminate any unqualified leads and only deliver applicants with the training and certification needed to do the job.
Reliable
Clean Driving Records
Alert and Aware
Communication Skills
Mechanically Savvy
Navigation Skills
Organized
More Questions? Learn More about our services.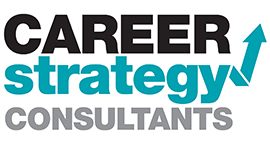 We Have Specialists in Your Industry