We want you to focus on your patients. We can focus on getting you talented medical professionals on your staff.
Career Strategy Consultants have been working with companies in the medical field since 1999. Being a successful partner requires our team to understand your business and culture. Our experience recruiting, staffing, and hiring doctors, nurses, and other medical professionals allows us to be a strategic partner and advisor. 
We help big and small private physicians and medical institutions with their human resources. HR can be complex and staying up to date with local and state regulations is not why you went into business. We are able to provide guidance and support to make sure your business is following the law and protected. 
Who We Help – Physicians, Medical Groups, and Dentists
It doesn't matter what healthcare sector you are working in, efficiency matters. Spending hours upon hours interviewing candidates does not help you meeting your goals. Our team of professionals understand that we can do a lot of the heavy-lifting and bring quality candidates to you. We know what questions to ask for each specific job type so we can find the quality talent for your team.
Medical Equipment
Pharmaceuticals
Managed Healthcare
Healthcare Facilities
Medical Insurance
Urgent Care Centers
Nursing Care
We Understand Healthcare – Skills You Need
Matching the individual skills of an applicant to the job description is important. We also know that finding candidates with the right attitude and work-ethic is what makes a huge impact on your business. We can utilize our database of talent to find you the best person for the job. We will seek out and recruit the desired skills you want. 
Director of Nursing
Registered Nurses (RN)
Licensed Practical Nurses (LPN)
Medical Practitioners
Chiropractors
Psychologists
Social Workers
Dermatologists
Nutritionists
Optometrists
Physical Therapists
Nursing Assistants
Physicians/Doctors
Pharmacist
Veterinarian
More Questions? Learn More about our services.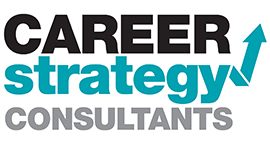 We Have Specialists in Your Industry