Hiring and Staffing successful administrative help is not a problem you should worry about. We recruit the best administrative and clerical talent and bring them right to your door.
Finding administrative talent can be a struggle. You entrust valuable information and responsibilities with your administrative assistants and clerical help. Finding the right face for your brand is critical to first impressions. Not only do they have to represent and buy in to your culture, they have to be diverse in skills. We are able to filter through candidates to find you the perfect employee.
Career Strategy Consultants has been helping big and small companies since 1999. We find administrative help so you can focus on your goals and tasks. We help you run your company efficiently. We can help recruit, interview, hire, and onboard your clerical positions – allowing you and your management to focus on KPIs and profits.
Who We Help – Administrative and Office Help
All administrative jobs are different. We have experience with a wide variety of industries and have a great grasp on what makes for a good administrative assistant. Whether you need someone to answer phones, take memos, maintain files, or greeting clients – we have a database of recruits waiting. 
We go beyond just recruiting. We can help you onboard your new employee, even help you create training documents so that the process of finding new administrative help is easily replicated. If you have specialized job duties, we are able to work directly with your management to find you specific candidates with specific skills.
We Understand Clerical and Office Jobs – Skills You Need
Many industries need skilled office help. Whether you need an experience secretary or team of temporary help, we are able to send help. We have the experience and process for knowing what questions to ask so we can uncover the candidates skills and attitude. Finding someone to fit into your culture is just as important as finding someone with the right skills. We aim to find someone that has both.
Organized
Reliable
Critical Thinking
Professional
Customer Focus
Teamwork and Collaboration
Detail Oriented
Strong Work Ethic
More Questions? Learn More about our services.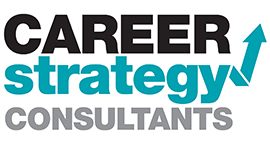 We Have Specialists in Your Industry