IT jobs are important. We find you the right information technology specialist so you can stay connected. 
Information Technology (IT) job descriptions come in all shapes and sizes. We understand that there are specific roles you need to fill. Just because someone knows how to break down a computers hardware doesn't mean they can code your next program. We know the complexity and skills necessary to make sure your technology stays online.
Career Strategy Consultants has been helping big and small companies since 1999. We find IT help so you can focus on your goals and tasks. We help you run your company efficiently. We can help recruit, interview, hire, and onboard your information technology positions – allowing you and your management to focus on KPIs and profits.
Who We Help – Information Technology
It doesn't matter what specific business you are working with, efficiency matters. Spending hours upon hours interviewing candidates does not help you meeting your goals and earn your company profits. Our team of professionals understand that we can do a lot of the heavy-lifting and bring quality candidates to you. We know what questions to ask for each specific job type so we can find the quality talent for your team.
Hardware Engineer
Network Administrator
Data Architect
Solutions Architect
Computer Network Architect
Computer Technical Support Specialist
Site Reliability Engineer
Mobile Application Developer
Information Security Analyst
Web Developer
Cloud Solutions Specialist
We Understand IT – Skills You Need
Matching the individual skills of an applicant to the job description is important. We also know that finding candidates with the right attitude and work-ethic is what makes a huge impact on your business. We can utilize our database of talent to find you the best person for the job. We will seek out and recruit the desired skills you want. 
Support Specialist
Computer Programmer
Quality Assurance Tester
IT Technician
Systems Analyst
Network Engineer
User Experience (UX) Designer
Database Administrator
IT Director
More Questions? Learn More about our services.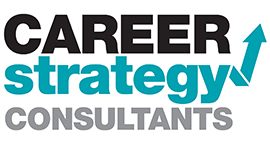 We Have Specialists in Your Industry