Worry about the actual Marketing and not finding the right Marketers. We find you the next employee that can make a difference.
We can sort through the reference materials and portfolios to see if your ideal candidate has what it takes to run your next campaign. A good marketing professional can help transform your team, your brand, and your profits. Being able to craft a perfect creative message takes hardworking and talented employees. You can't just rest on someone's creative ability – you need to make sure they also will work hard for you.
Career Strategy Consultants keeps an eye out for marketing applicants everyday. Our ability to headhunt and recruit you the next social media manager and marketing executive will help you save time and money. Our experienced team can determine if your applicant is capable of doing the job.
Who We Help – Marketing and Advertising
Marketing professionals make a huge impact on your company. We help make hiring and staffing marketing employees efficient. We can utilize our database of applicants to find the right candidate for your position. We can interview and help onboard your applicant so you can continue focusing on your business. We have experience working with a variety of industries, hiring various positions.
Marketing Specialist
Social Media Manager
Search Engine Optimization Specialist
Email Marketing Manager
Web Content Writer
Web Producer
Product Manager
Marketing Analyst
Advertising Coordinator
Advertising Manager
Public Relations Manager
Brand Manager
Media Buyer
Chief Marketing Officer
Digital Marketing Manager
Digital Marketing Director
eCommerce Manager
We Understand Marketing – Skills You Need
Matching the individual skills of an applicant to the job description is important. We also know that finding candidates with the right attitude and work-ethic is what makes a huge impact on your business. We can utilize our database of talent to find you the best person for the job. We will seek out and recruit the desired skills you want. 
Content Marketing
CMS Experience
CRM Skills
Mobile Marketing
Lead Nurturing
Email Marketing
Experience with Marketing Tools
Paid Search and Paid Social Advertising
UX Design
Data Science
Data Visualization
HTML, CSS, and Database Experience
Customer Behavior
More Questions? Learn More about our services.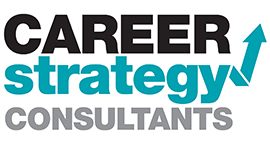 We Have Specialists in Your Industry