Organizing a successful team for your warehouse should not be a problem. We find you the help so you can keep working.
Our team at Career Strategy Consultants has the background and experience to help you manage a successful warehouse team. Customers are demanding a more comprehensive and consistent experience and efficiency is key. Our staffing agency has the reputation of finding you the right candidate with the right attitude.
We have a great deal of experience and knowledge working with management, human resource teams, and talent acquisition specialists. We know that warehouse employees are not just people moving around boxes. Having the right, motivated staff can help you logistically get the products in the hands of the stores and customers – faster and cheaper. 
Who We Help – Warehouse Operators
It doesn't matter what specific business you are working with, efficiency matters. Spending hours upon hours interviewing candidates does not help you meeting your goals and earn your company profits. Our team of professionals understand that we can do a lot of the heavy-lifting and bring quality candidates to you. We know what questions to ask for each specific job type so we can find the quality talent for your team.
Handling Services
Contract Storage
Packing Services
Fulfillment
Transportation
We Understand Warehousing – Skills You Need
Matching the individual skills of an applicant to the job description is important. We also know that finding candidates with the right attitude and work-ethic is what makes a huge impact on your business. We can utilize our database of talent to find you the best person for the job. We will seek out and recruit the desired skills you want. 
Distribution Center Manager
Inventory Control Manager
Warehouse Manager
Forklift Operator
Machine Operator
Material Handler
Warehouse Clerk
Warehouse Associate
Shipping Specialist
More Questions? Learn More about our services.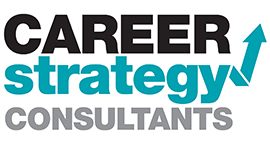 We Have Specialists in Your Industry