Manufacturing & Industrial
Manufacturing jobs are important to every industry, especially yours. We find you the talent you need to be successful.
Industrial and manufacturing jobs require skilled technicians, trained operators, proactive engineers, and devoted supervisors. With an industry built on efficiency, we play in that equation perfectly. Don't spend countless hours recruiting, interviewing, and training when we can bring you qualified skill laborers and talent, ready to work.
We have been working with successful industrial companies since 1999. Big and small, we are able to recruit, hire, and help onboard employees and make it seamless. We work directly with your human resource or management team to understand what you need in an employee and we find it.
Who We Help – Industrial and Manufacturing Companies
Each individual company or business has different positions and different roles. We work closely with your business to understand exactly what you need in a successful candidate. Not only are we able to help recruit you talent, we are able to interview and onboard to make sure they are ready for the job. We work closely with you to make sure our talent is qualified and licensed for your specific field.
General Manager
Plant Manager
Mechanical Engineer
Automation Engineer
Electrical Engineer
Maintenance Technician
Maintenance Manager
Plant Operator
CNC Operator
Quality Control Specialist
Machine Operator
Assembly Line Worker
We Understand Industrial Jobs – Skills You Need
Matching the individual skills of an applicant to the job description is important. We also know that finding candidates with the right attitude and work-ethic is what makes a huge impact on your business. We can utilize our database of talent to find you the best person for the job. We will seek out and recruit the desired skills you want. 
Attention to Detail
Critical Thinking
Strong Communication
Interest and Aptitude for Technology
Dependability
Ability to be Cross-Trained
More Questions? Learn More about our services.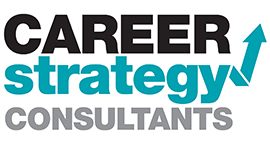 We Have Specialists in Your Industry