The hospitality industry is only as successful as those working in it. We help find the absolute best candidates and put them on your team.
Hospitality is an industry filled with a diverse business types. Restaurants, Hotels, Casinos, Entertainment, Theme Parks, and Events make up this customer centric industry. Not only are each one of these segments different, there are thousands of different employee roles that companies need to fill. Career Strategy Consultants staffs you with the right applicant. 
We have been working with successful hospitality companies since 1999. Big and small, we are able to recruit, hire, and help onboard employees and make it seamless. We work directly with your human resource or management team to understand what you need in an employee and we find it.
Who We Help – Hospitality
It doesn't matter what specific business you are working with, efficiency matters. Spending hours upon hours interviewing candidates does not help you meeting your goals and earn your company profits. Our team of professionals understand that we can do a lot of the heavy-lifting and bring quality candidates to you. We know what questions to ask for each specific job type so we can find the quality talent for your team.
Food and Beverage
Travel and Tourism
Lodging
Recreation
We Understand Hospitality – Skills You Need
Matching the individual skills of an applicant to the job description is important. We also know that finding candidates with the right attitude and work-ethic is what makes a huge impact on your business. We can utilize our database of talent to find you the best person for the job. We will seek out and recruit the desired skills you want. 
Executive Chef
Restaurant Manager
Concierge
Front Desk Receptionist
Cook
Server (Waiter/Waitress)
Barista
Dishwasher
Bartender
Room Service
Flight Attendant
Theme Parks and Entertainment
More Questions? Learn More about our services.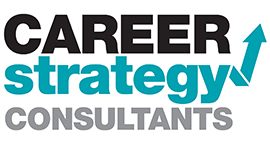 We Have Specialists in Your Industry