Finding and hiring qualified candidates should not be a struggle. We have talented accountants waiting for you.
Career Strategy Consultants have been working with companies in the accounting/finance industry since 1999. Being a successful partner requires our team to understand your business and culture. Our experience recruiting, staffing, and hiring accountants and other tax professionals allows us to be a strategic partner and advisor.
Our focus will always be on our client. We do our homework. Once we understand your specific goals, we can create a customized plan that saves you time and money – hiring and onboarding.
We help big and small accounting firms and financial institutions with their human resources. HR can be complex and staying up to date with local and state regulations is not why you went into business. We are able to provide guidance and support to make sure your business is following the law and protected.
Who We Help – Accounting and Financial Specialties
Career Strategy Consultants can help recruit, staff, hire, and onboard a variety of businesses and specialties in the accounting and financial industries. We have proven results that can help get you the right candidate fast.
Financial accounting
Public accounting
Government accounting
Forensic accounting
Management accounting
Tax accounting
Internal auditing
We Understand Accounting – Skills You Need
Knowing the right questions to ask to a candidate is important for filtering out the unqualified applicants. By working directly with our clients, we know exactly what skills they are looking for. We can efficiently fill your position and eliminate unnecessary interviews and calls.
Financial auditing
Financial statement review
General accounting
Tax planning and consulting
Individual tax preparation
Corporate tax preparation
Business valuation
Forensic accounting and litigation support
Cybersecurity assurance and consulting
More Questions? Learn More about our services.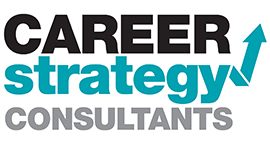 We Have Specialists in Your Industry