We don't just know Human Resources – we are Human Resources. Let us make it easier for you and help build your team.
Career Strategy Consultants has a foundation in Human Resources. We are a staffing agency that helps small and large companies find employment help and talent. We understand how important having a strong HR department is, because we built our business around it. We work with human resource departments daily and we know what it takes to make a successful team.
For many companies, we act as the human resource department. It makes sense for the businesses to entrust us with their policies and procedures. We also work directly with companies, recruiting and hiring the most skilled human resource employees. We know a good candidate when we interview one.
Who We Help – Human Resource Departments
Human resource departments are diverse and filled with different roles and responsibilities. Many employees might think HR is solely in charge of hiring and firing. We know that isn't true and that having a strong human resource department can be a lifesaver in times of trouble. Creating and enforcing policies can really help prevent you from lawsuits and potential vulnerabilities. There are many aspects to HR that we can help find you strong candidates for.
Retirement plans for employees
Assistance with job descriptions
Tracking paid time off
Employee handbooks
Employee exit interviews
Recruitment/job placement
Health insurance administration
Online training services
Personality testing
Monitoring regulatory compliance
We Understand HR – Skills You Need
If you are company that doesn't have a headcount for a human resource department, we can help you with our services. If you are an industry that has a team of HR representatives, we can help you find talented, experienced help. Many industries we work with for staffing also find themselves needing HR directors and HR professionals. 
Accommodation/Food services
Construction
Health care/social assistance (nursing homes)
Manufacturing
Scientific/technical services
Retail trade 
More Questions? Learn More about our services.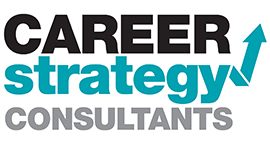 We Have Specialists in Your Industry