Hiring quality employees for your retail store should not take up the bulk of your time. We recruit, interview, and hire so you can focus on your goals.
Managers and Supervisors in retail environments understand the struggle for finding good help. Our retail employees are often the front line and make a direct impact on your brand reputation. Flirting with "good-enough" should never be an option. Finding motivated, quality help is important to running a department or an entire store.
We have been working with companies in the retail industry since 1999. We work with corporations and small mom-and-pop shops – helping recruit, hire, and help onboard employees. We work directly with your human resource or management team to understand what you need in an employee and we find it. If you don't have an internal HR team, we can act as your department.
Who We Help – Retail
It doesn't matter what specific business you are working with, efficiency matters. Spending hours upon hours interviewing candidates does not help you meeting your goals and earn your company profits. Our team of professionals understand that we can do a lot of the heavy-lifting and bring quality candidates to you. We know what questions to ask for each specific job type so we can find the quality talent for your team.
Department Stores
Discount Stores
Supermarkets
Warehouse Stores
Malls and Shopping Centers
We Understand Retail – Skills You Need
Matching the individual skills of an applicant to the job description is important. We also know that finding candidates with the right attitude and work-ethic is what makes a huge impact on your business. We can utilize our database of talent to find you the best person for the job. We will seek out and recruit the desired skills you want.
Cashiers
Sales Associate
Store Manager
Buyer
Visual Merchandiser
Cleaning and Maintenance
Security Guard
Stocker
Team Leaders and Floor Managers
More Questions? Learn More about our services.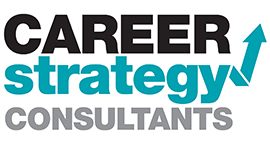 We Have Specialists in Your Industry