Parkersburg Staffing Agency
Whether you're an individual prepared to elevate your career or a business in search of exceptional talent, Career Strategy Consultants, Inc. is your trusted ally in the dynamic market of Parkersburg, West Virginia. With deep expertise in construction, manufacturing, engineering, IT, and finance sectors, we provide staffing and recruiting solutions that are uniquely tailored to your needs.
Experienced Staffing Agency Ready to Help Your Parkersburg Business
In Parkersburg's evolving and diverse economic landscape, the right talent can drive your business forward. We specialize in providing staffing solutions for businesses in the construction, manufacturing, engineering, IT, and finance industries. Our team blends an intimate understanding of the local job market with industry-specific knowledge to connect you with professionals who align with your business needs and culture.
Whether you need temporary staffing to navigate business fluctuations, permanent hires to expand your team, or executive search services to uncover industry leaders, we're equipped to deliver.
Let Career Strategy Consultants Help You Find Your Perfect Parkersburg Job
In the bustling Parkersburg job market, finding the perfect role can be a daunting task. But with Career Strategy Consultants, Inc., the journey becomes more manageable. Our deep understanding of the Parkersburg job market and our solid relationships within the construction, manufacturing, engineering, IT, and finance sectors, enable us to provide you with a wealth of exciting opportunities.
We offer personalized career consultation, resume guidance, interview coaching, and most importantly, access to a variety of job opportunities that match your skills and aspirations. Whether you're a newcomer to the job market or an experienced professional seeking a strategic career move, we're committed to helping you achieve your goals.
At Career Strategy Consultants, Inc., we take a personalized approach to staffing and recruiting. We understand the unique dynamics of Parkersburg's job market and the specific needs of the construction, manufacturing, engineering, IT, and finance industries. We're not just here to fill vacancies; we're here to build long-lasting careers and contribute to the growth of Parkersburg's vibrant economy.
Experience the Career Strategy Consultants, Inc. difference today. Let's shape the future of Parkersburg, together.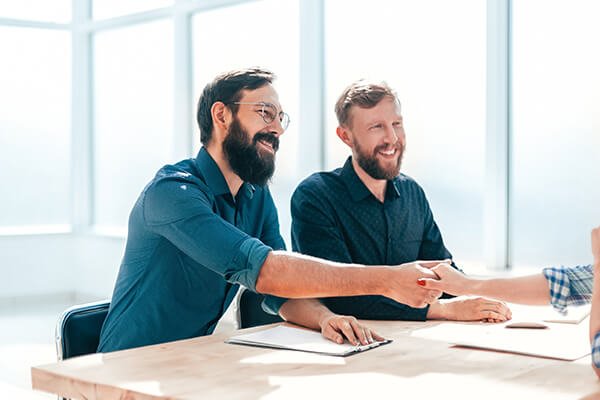 Formed in 1999 by experienced Human Resource and Organizational Development executives, Career Strategy Consultants provides customized services that enable people and companies to confidently define strengths, develop professional skills, and reach strategic goals.
Recruiting, Staffing, Hiring and Human Resources
Our mission is to provide the most professional Human Resources and Staffing services available to assist organizations in meeting their strategic objectives and help individuals reach their personal and professional goals. Our goal is to enhance our client's lives both economically and ethically, by providing services that are value-based.
Career Strategy Consultants provide benefits that other firms cannot match. We understand no two people or companies are alike and our services are tailored accordingly. We help organizations grow their businesses and their margins by sourcing exceptional talent.
SKILLS YOU WANT. EMPLOYEES YOU NEED.
We provide Parkersburg businesses of all sizes with cost-effective and time-efficient solutions to satisfy any hiring need.
Career Strategy Consultants offer Back Office services for businesses of all sizes.
Our staffing and recruiting services can be tailored to your specific industry. We find Parkersburg talent for your industry.