Finding the right people to be the face of your company is not a problem you should be facing. We find the best in customer service and bring them to you.
Customer service positions are different for every industry. Whether it is someone to great a customer at the door or an employee answering the phone, they play a very important role in your business. Customer service is all about attitude. We are trained professionals that understand and know how to find applicants with the right attitude.
Career Strategy Consultants has been working with companies that need customer service help since 1999. Our team has specialists in a variety of industries, helping us save you time and money by finding you the right candidate fast. Staffing an impressive customer service team shouldn't be hard, for you. Once we understand your goals, let us do the hard work and bring you the right fit for the job.
Who We Help – Customer Service
Hiring and Interviewing good candidates takes time. Your management team can be working on their internal goals instead of spending hours filtering out unqualified candidates. We can work in the background by recruiting and interviewing customer service representatives. We know what questions to ask because we have been there before. We know some of the important customer service roles you are looking for.
Call Center Agents
Concierge
Client Relations Associates
Front Desk Associates or Receptionists
Member Services Specialists
Social Media Customer Care
Technical Support Representatives
Bank Tellers
Flight Attendants
Service Advisors
We Understand Customer Service – Skills You Need
With customer service being a major factor in deciding a company to use, your business can't afford to miss with the wrong employee. We have a proven record of delivering valuable candidates, ready to work for you. It isn't just about matching a person with the skill requirement. We make sure we find customer service representatives with the right attitude and work ethic for your company culture.
Active Listening
Conflict Resolution
Empathy
Professionalism
Disciplined
Open-Minded
Motivated
Detail Oriented
Teamwork and Collaborative
More Questions? Learn More about our services.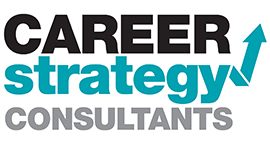 We Have Specialists in Your Industry