Your Top Local Staffing Agency in The Ohio Valley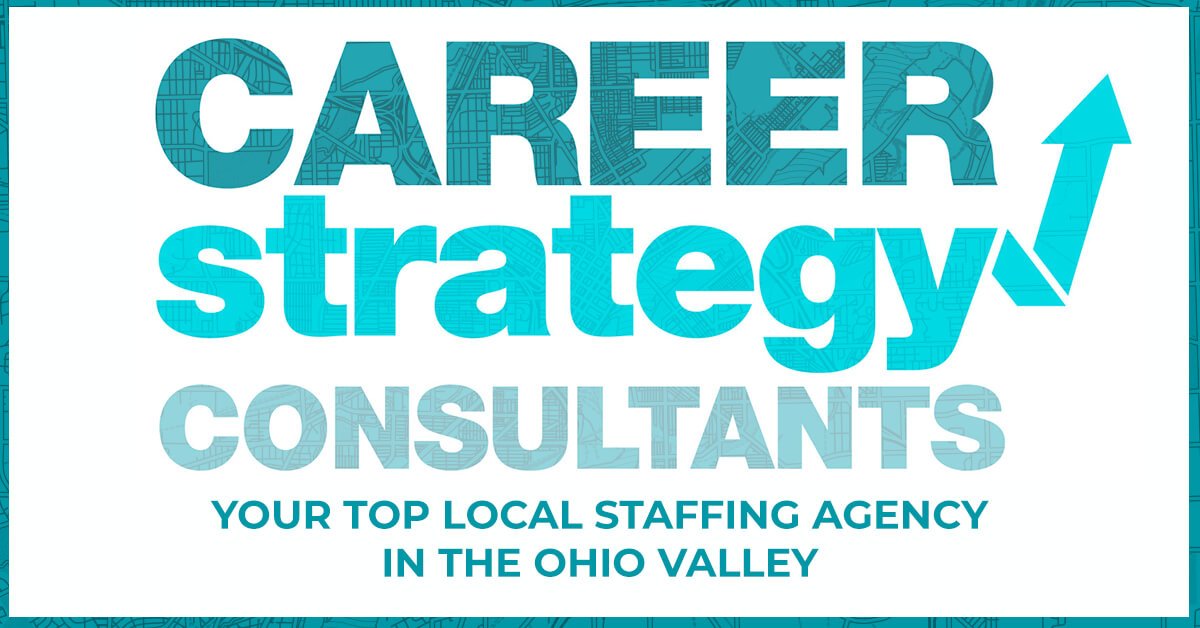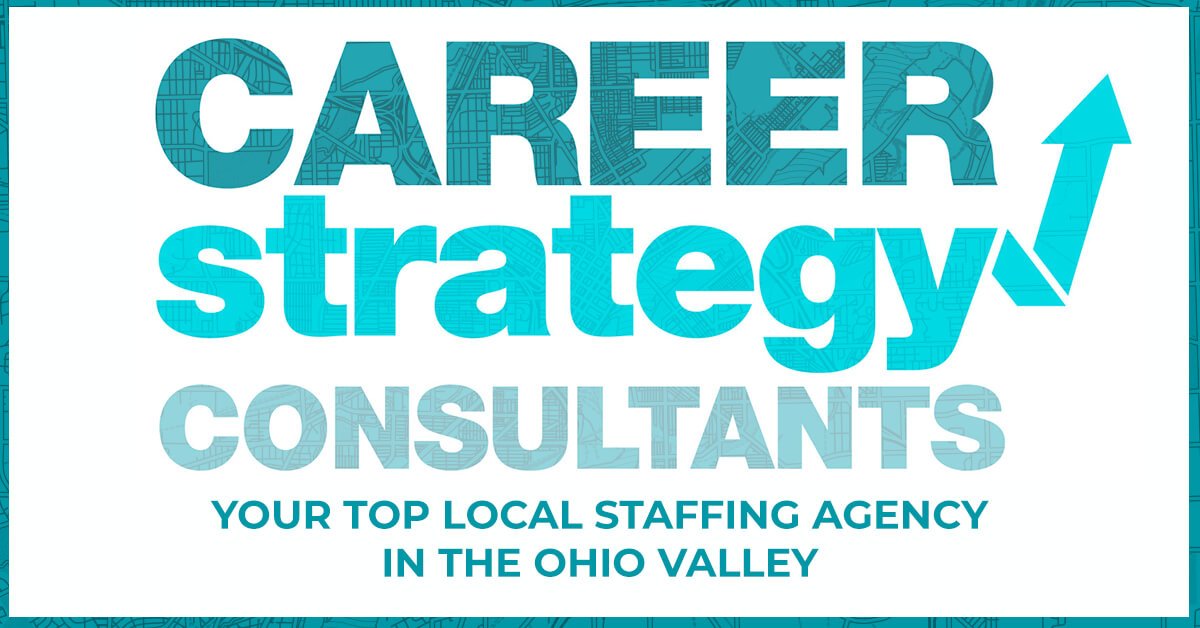 Career Strategy Consultant's Ohio based office, located in Shadyside, OH, is always ready to assist clients in meeting any request or need for local staffing services. Our office is strategically located in the heart of Ohio's Greater Valley region, which encompasses much of what is known as "Ohio Valley" which extends from Columbus, OH down through Parkersburg in West Virginia and into Marietta at the southern tip of West Virginia.
The Ohio Valley region is considered the heart of this national economy, which makes its workforce a very important concern for our clients. With a dedicated team based near Wheeling, WV, Career Strategy Consultants has been able to offer our clients the best service available and the highest quality candidates within the Ohio Valley region. Our local staffing services are unmatched by any other agency in the area. We've gained a significantly positive reputation among our clients and candidates because we stand by our principles and place top priority on customer satisfaction. Many of our clients are spread out across Ohio, West Virginia and areas throughout Pennsylvania. Our dedication to the community has helped create repeat business for CSC and allowed us to provide the best service for employers and employees alike.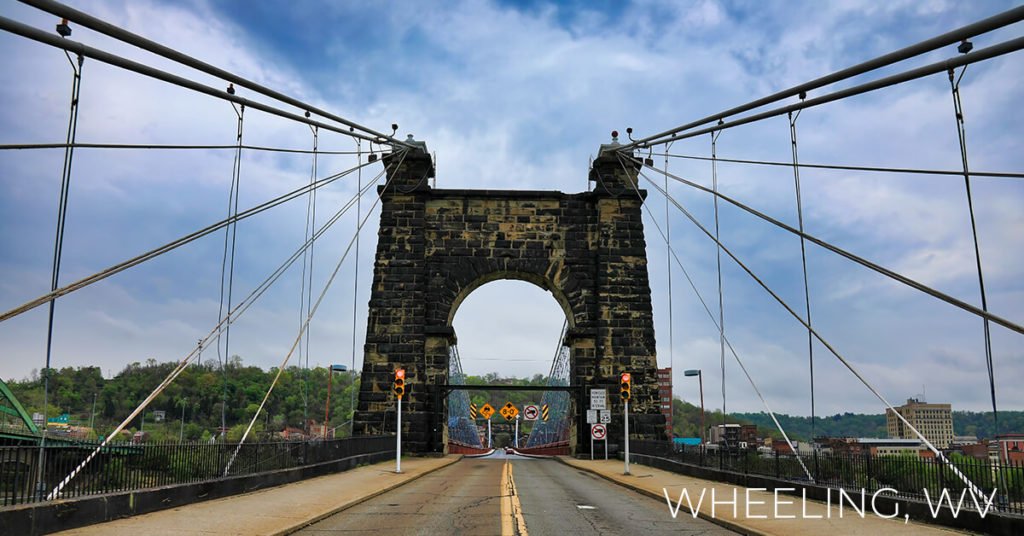 We specialize in providing recruiting services for permanent positions and temporary staffing services for clients who are a part of the manufacturing, heavy industrial, oil and gas, construction, higher education, legal, and healthcare industries. We are successful in doing so by solely comprising our team of HR professionals and fully understanding the local area's employment market trends. This data is acquired through working with clients in nearly every industry as far south as Parkersburg, WV and as far north as Steubenville, OH. Whether it's finding a job or filling an open position, it's important to work with one company who can help with both. Whether we're helping an employer find the right person or helping someone find their dream job, Career Strategy Consultants has proven time and again that we are capable of doing so with unmatched quality and accuracy.
At Career Strategy Consultants, our goal is for each client to be successful by getting the most out of our help. We are proud of our employees because we truly feel that their professionalism and hard work is what provides each client with the best possible results. We also believe that our service is so outstanding, that in order for clients to receive maximum benefits from their relationships with us they need only call us and speak to one of our top representatives who can personally guide them through every step of getting a qualified candidate for their immediate staffing needs or long term recruitment needs.
Our Focus On Quality
By working together, members of Career Strategy Consultants strive to obtain the best possible results for our candidates and clients. We do so by categorizing employers into distinct employer groups that are based on industry or community size and scope. Each of our employers is then privately researched through employment trends, current employment opportunities, local job market expertise and hiring practices. Strategically understanding what each client needs in a candidate we are then able to locate the best possible candidate available for your company's immediate and future staffing concerns.
As a result of our regional focus on each individual client's unique needs, we have been successful in providing a consistent solution for each individual client that we work with as well as maintaining an extraordinary record of recruitment success. Our track record includes everything from occupational specific staff members like security guards and nurses to engineers, accountants, professional level human resources personnel, and executive level operations positions. For example: For our clients near Wheeling, WV, whom we provide staffing services for within a healthcare or medical environment, we are aware of the overall needs and hiring practices related to healthcare staff members as well as the available positions and hiring practices for positions such as Registered Nurses (RN). Therefore, we are able to specifically focus our efforts on matching the right candidate with the right job.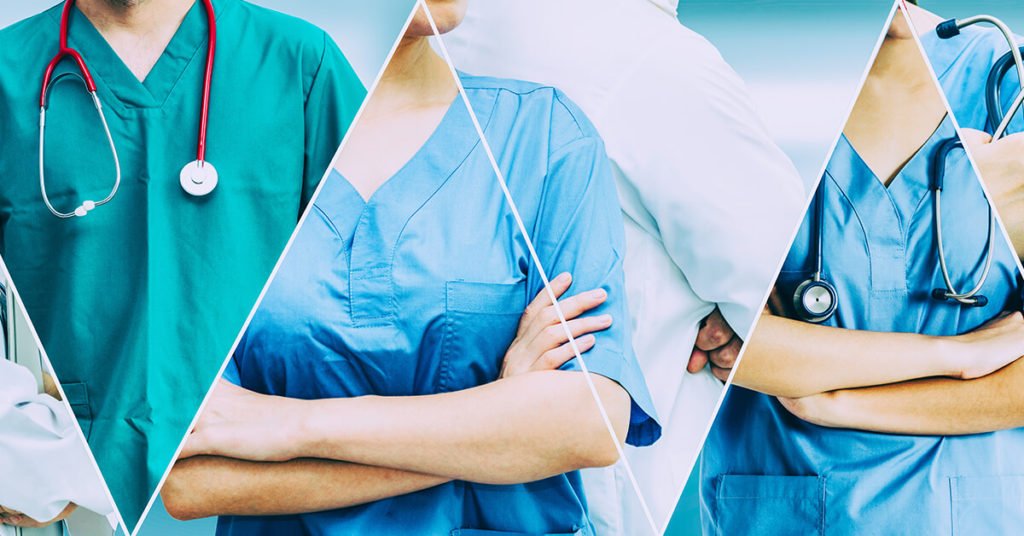 We also pride ourselves in our ability in sourcing the best candidates in the Ohio Valley and surrounding area for clients within a manufacturing or heavy industrial environment. As a result, we are able to assist clients like this with their staffing needs at the most competitive rates and competitive candidate pool available. For example: In helping a client in the area of Steubenville, OH with their manufacturing staffing needs, we are able to offer candidates that are highly qualified within this specific niche and match them with a job that is most suitable for both the candidate and this particular company.
Our service area is broad and our team's focus is on providing the most valuable insights to our clients possible so that we may find them their next best employee. Our employees actively participate in education, training or coaching sessions during every work week with CSC to further enhance their individual skills and knowledge on staffing industry trends. This consistent learning process allows CSC to become experts in sourcing top-tier talent for local employers throughout the greater Ohio Valley and, with over 150 years of combined experience in Human Resources and the staffing industry, we can assure you that your satisfaction is guaranteed! No matter what industry our clients are in or their current staffing needs are – be it temporary or permanent staffing – Career Strategy Consultants has proven ourselves as your local staffing agency and human resources firm.
For more information or inquiries on any of our staffing services, contact one of our team members at your earliest convenience.