How to Save Time & Money Recruiting Effectively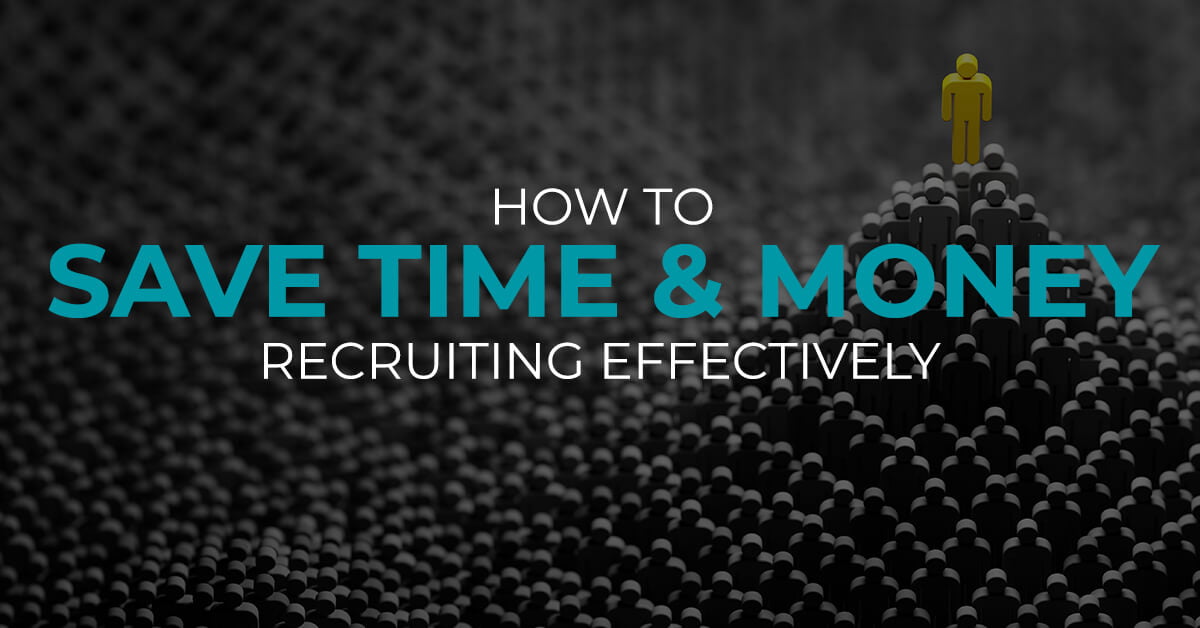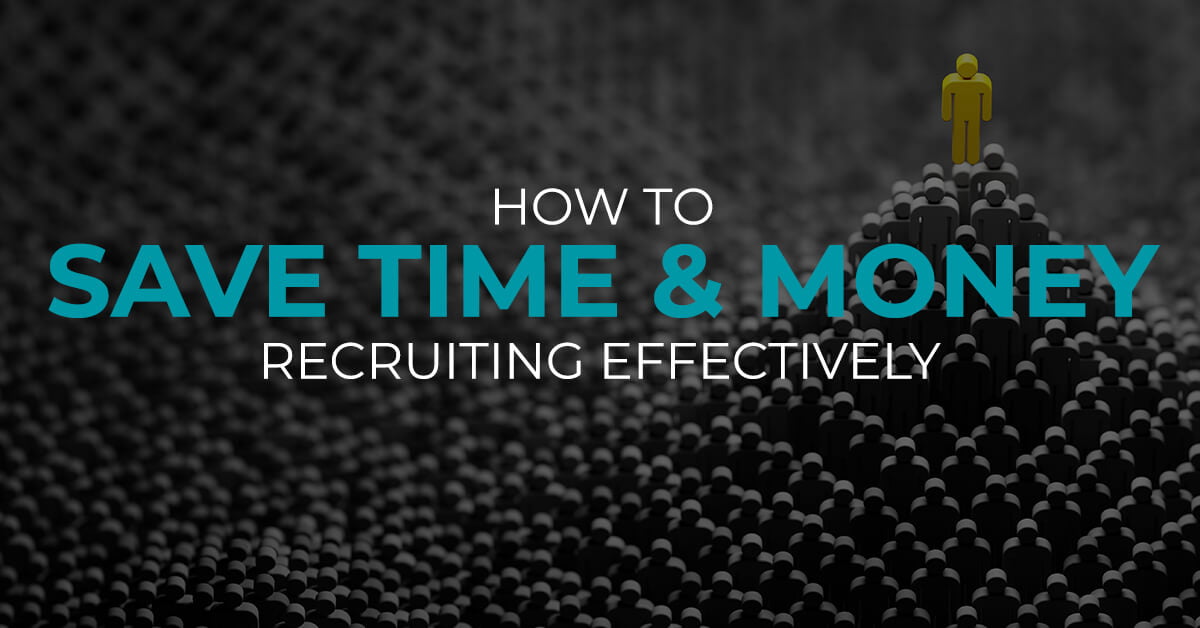 It's important to put together an effective and efficient recruiting strategy to ensure the entire process is smooth from start to finish. Our recruiting specialists at Career Strategy Consultants can help make your life easier with some tips and a plan for recruitment.
Identify Positions
The first and most important step in the recruiting process is to identify what positions are available to recruit for. Creating "a position profile" can help solidify the position requirements, including skill-sets, experience and any other related criteria. It's vital that this profile be as accurate as possible so that you can create an effective job posting.
Recruiting qualified candidates can be accomplished in several ways, such as advertising job openings, networking, and receiving referrals. The company should have a well-defined process set up in order to increase the chances of hiring the most qualified candidates for the open positions and avoiding any unethical or illegal hiring practices.
Conversations
Once you begin sourcing qualified candidates, it is important to have in depth conversations with potential candidates to obtain a better understanding of their knowledge, skills, and abilities and determine whether or not they're suitable for the role.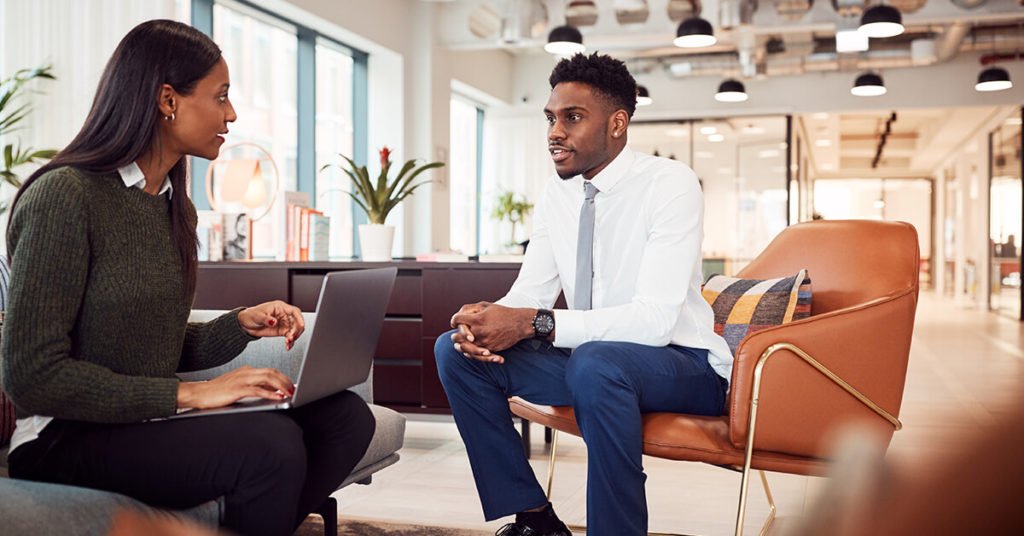 One drawback of simply reviewing a traditional resume is its lack of context; candidates are not able to provide information on what they have accomplished at past jobs or what they are currently working on while looking for a new opportunity.
An easy way to do this is by using "behavioral interviews" which are job-specific questions that allow hiring managers to dive deep into what a candidate has accomplished in past roles and how they have demonstrated key skills at past jobs. Some companies are opting to use video-based interviews in order to help candidates showcase their skills and experience. This approach is perfect for open positions that have included certain criteria in the job profile. Candidates can be interviewed through webcam which also saves time and money on travel expenses. As an added benefit, video-based interviews can allow candidates to present a more natural interview experience, which can help ease some of their nerves before the in-person interview.
Make it Seamless
A user-friendly, interactive, and thorough candidate experience directly impacts the quality of candidates recruited for an open position. The candidate experience is defined by the actions a candidate takes from initial contact, to applying on your company's website and all the way through to starting on assignment. It is in an HR professional's best interest to provide a seamless journey for all candidates so that they have a positive hiring experience.
A candidate experience that effectively communicates your company's mission, vision, and values can help build a strong employer brand – especially if you're looking to recruit passive candidates (those who aren't actively looking for jobs). Candidates that have a positive experience with your company are more likely to refer their friends, family, and co-workers which can help increase the strength of your talent pool. I
n order to create a great candidate experience, it is essential that you have a candidate-centric mindset and collect rich insights and feedback throughout the recruiting process. It's also important that you provide candidates with appropriate interview feedback, be transparent about the interview process timeline, and maintain timely communication with all candidates.
Reference Checks
Another tip for effectively recruiting employees is to perform reference checks. Reference checks are one of the most valuable tools in an HR professional's recruiting toolkit for finding out more information about a candidate's background. References can be used to learn more about a candidate's work ethic, ability to take direction, how they manage their time and other key factors that are related to performance in the new role.
Hiring
The final step in the recruiting process is hiring qualified candidates into the company. The hiring manager is ultimately responsible for ensuring the candidate goes through all required steps to complete the hiring process. This step involves a number of activities, including signing the offer letter, providing documentation for new hires, and completing background checks on the candidates.
Once you've found a good fit between your company and a candidate, it's time to make an offer! This section will discuss some of the factors that go into creating a competitive job offer for open positions. Hiring managers should know what's included in their current compensation structure as well as what they're planning on increasing or decreasing in reference to their budget. Creating competitive pay rates ensures that your company can recruit qualified candidates and retain existing employees.
Compensation
Creating a competitive compensation package is something HR professionals can do without adding additional costs to the hiring process. In some cases, you may want to compare pay rates of similar companies and make adjustments based on what's in the marketplace. Additionally, there are a number of benefits that can be built into your compensation package, including:
Benefits
In order to attract and retain employees, it is important that HR professionals provide an attractive workplace environment with an array of benefits ranging from health insurance to flexible work schedules.
Careful planning and some flexibility with pay rates can help HR professionals provide a more competitive environment for their candidates. When asked how to make compensation packages more competitive, one expert advised HR professionals to reevaluate their salary bands on a yearly basis and raise rates accordingly.
Signing Bonuses
One way to give candidates an extra incentive to accept new job offers is to provide signing bonuses or guaranteed salaries for the first few years of work.
Vesting
Another approach is the vesting of employee stock options. This gives employees an incentive to stay with you for a certain period of time. Make it clear from the start how long an employee must stay with the company and they are eligible for vested shares in order to avoid any confusion or potential issues later on down the road.
Stock Options
An additional benefit is offering new employees stock options. This allows the employee to purchase shares from the company that can sometimes be worth millions of dollars. In addition, a stock option plan can help retain top talent during peak hiring seasons.
Communication
The final step in the hiring process is making sure that you've successfully hired qualified candidates and that they are well on their way to being productive members of your team. The last step in the process involves communicating with job candidates about their new jobs, and ensuring they know what steps are required for their success at your company.
In addition to communicating in a timely manner with candidates, it is essential that HR professionals work with hiring managers to understand the importance of providing new employees with a smooth onboarding process. This helps ensure that the new hire is able to get up to speed quickly and begin contributing right away. Some experts recommend providing each new staff member with an introduction to coworkers, communicating expectations from both individuals, and documenting what will be expected of the employee throughout their first day and beyond.